About Epic Sounds Entertainment
Epic Sounds is owned and operated by Lance Gray of Faber, VA. Lance started DJing in 1997 and has over 25 years of experience DJing at nightclubs, private parties, military ceremonies (yes he is a Marine) and of course; hundreds of Weddings, Sweet 16s/Bar and Bat Mitzvah's and Quinceaneras.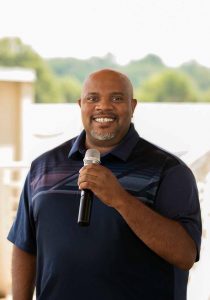 "I have been an avid music lover all my life with a wide variety of genres in which I listen to even on my own time. Thru the years I have aimed at providing a professional service with a local feel and reasonable prices. Let me take the worry of one BIG item off your plate for your event!"
Lance Gray
Owner / Disc Jockey
Master of Ceremony
Set The Standard, Improve Each Day, and Have Some Fun
A Little Bit of Philosophy
Epic Sounds believes that your wedding reception is NOT about the DJ. It's about the bride and groom in many ways "King & Queen" of the ball. It's about making sure that we do everything to make your reception as memorable as possible, without losing focus of who the stars are!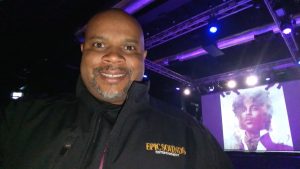 Epic Sounds was started with the philosophy that the client comes first. We certainly didn't write the songs we play, so why should we act that way? If we can't make our customers happy, someone else will and the best way to attain new customers is by word of mouth. Many of our past clients have referred new clients to us and we are forever grateful for that. In fact, over 89% of our new clients are referrals from past clients!
In 2010, Epic Sounds went digital and began using a hardware based DJ decks made by Numark. Going digital paved the way to a bigger music catalog and eventually to a smaller setup utilizing laptops and allowing faster song access and the ability to cue requests instantly. We currently carry well over 150,000 songs in our catalog, in addition 
to the 26 million we available through our resources. We receive Monthly, Weekly and Daily music updates and have a firm policy on acquiring music LEGALLY.
Planning information is very important to us, one of the constant questions we receive is do you take request? In most cases YES we will take request, they are worked in based on the event is flowing (not all request are appropriate in which case the song will not be played). The only time we do not take request is when we have been instructed not to during our planning sessions. Also Identifying songs or styles of music that you "Do NOT want Played" – DNP; to us for your event they do not exist.