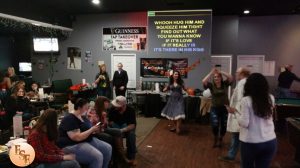 Karaoke can be done practically any day of the week...at your home, office party, Christmas Party, Bars, Clubs and Schools as well...We let you be the star!
We carry over 67,000 karaoke songs! This includes the latest hits as well as the classics.
Our Karaoke package which includes up to 4 hours. There is no charge for setup or teardown and is NOT considered part of the 4 hours.
Of course there is special pricing for those that would like to add weekly or bi-weekly services to their establishment.
Please note that karaoke is not always censored. The companies that create these special tracks do not include content ratings or disclose whether the lyrics displayed will be edited. In addition, we cannot always get karaoke tracks instantly (however we will try).
Review of what's included:
• Up to 4 hours
• Lighting system
• Up to 1600 watt sound system
• Video screen and/or Projector for lyrics
• Up to 4 wireless microphones
• Choose from our library of 67,000+ karaoke songs!
• A fun and memorable night for you and your guests!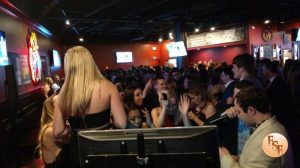 Karaoke add-on
There is an add on fee for Karaoke to your DJ or Photo Booth Package this covers additional setup and equipment not regularly carried for most events. Great addition if you would like your friends photo to look as though they are singing on stage at American Idol.